Hi everyone! This is Shankar Ganesh of Technology Blog guest blogging on Sizlopedia. For more Windows tips, technology and blogging related articles, do head over to my blog.
Face Recognition in Image Search Engines
Search Engines are getting better as everyday passes by, and we see new features added to give users the best experience and satisfaction ever. Face Recognition is a technology that has been adapted by search engines like Google, Live Search and Exalead in a move to tune up their image search results.
Now you could restrict image searches to only human faces, rather than getting more of irrelevant images.
Face Recognition Search in Google
Google silently added a face search operator a month or two ago, and appending the operator to the image search URL will list only photos of people, rather than listing all kinds of images.
For example, a normal image search for the keywords Neil Armstrong brings up the following results: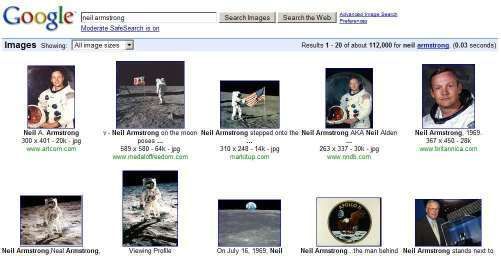 On the contrary, if you add the &imgtype=face operator to the URL, the page lists only photos that are identified as 'faces'. Have a look: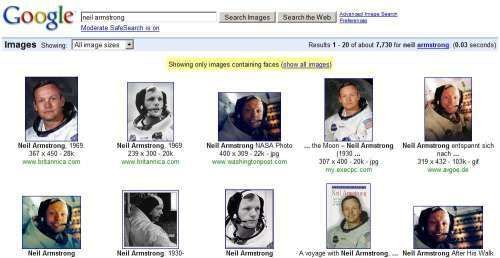 Face Recognition in Live Search
Microsoft's Live Search engine very recently added a face search operator that uses face detection algorithms to give the best face search results.
You can add any of these operators to the search box near your keyword to bring up images with people's faces: filter:face or filter:portrait
Here's a sample image search for Bill Gates on Windows Live search with the operator filter:face added: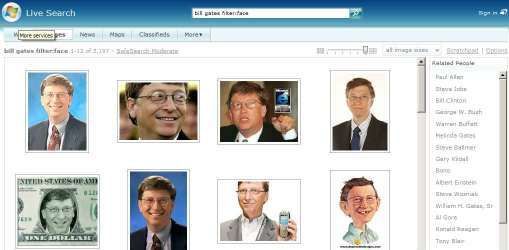 A list of related people can also be accessed from the sidebar. The results may not be that perfect, considering that face recognition technology is still in developmental stage and Live search's index isn't much big as Google's.
Exalead Image Search Engine with Face Recognition features
Exalead is an image + video search engine with face recognition features. Plus – you could customize the search to bring up photos in specific sizes, colors/grayscale images etc.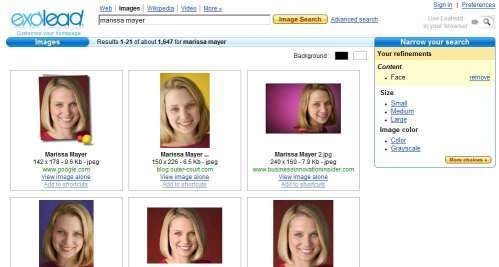 Exalead is also in Beta stage, and looks promising.
Comments
comments